Adventures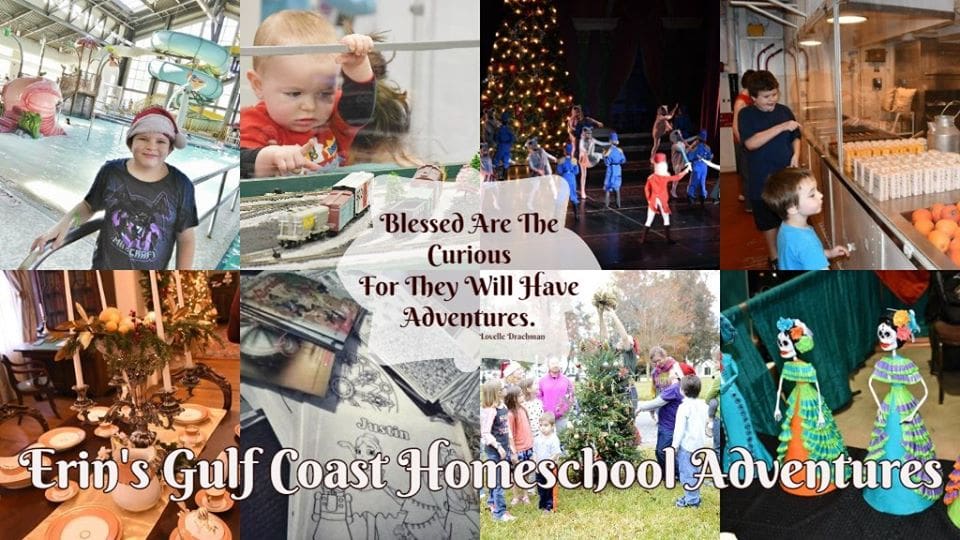 Our Adventure locations spread from Florida to Mississippi with the highest concentration being in the Mobile/Baldwin County areas, Pensacola. and Gulfport. We cover things that are heavy in education value such as historic homes and tours, science centers, and cultural events. Other Adventures allow us to immerse ourselves in The Arts with ballet, symphony, and artwork. We also know how to relax and enjoy getting our wiggles out at places like outdoor AND indoor waterparks, beaches, and park play dates.
This all just scratches the surface! When we started this we had a list of 58 locations and ideas. In 2018 we had 76 Adventures, 21 of them were Adventure Exclusive Events. Adventure Exclusive Events are events that you wont find on a locations field trip offerings. They are events that I dream up and bring to life for our kids to enjoy. You wont find these anywhere but here, and I come up with new ones every year. I now have more event ideas and locations than I can squeeze into days. More often than not our 3 events a month turns into 4 or 5 events.
Another type of Adventure opportunity we offer are our online Adventure's. As we have our own private Minecraft server events are set up for the kids to all get online at the same time to play and chat. The server is open and available to play all the time, but these play dates allow for purposeful fun with friends. Many of our members also subscribe to Universal Yums. This is a monthly box subscription that ships you snacks from different countries every month. We do online meet ups using Zoom so the kids can talk and see each other try these foods and discuss most liked and disliked! Finally our most popular online Adventures involve Homeschooling with Nepris! Through Nepris we are able to talk online, in real time to interesting experts around the workd. So far we picked the brains of shark experts, zoologists, and Robin Davis of Texas State History Museum taught a lesson on the Native American tribes in Texas! Once the expert spoke the kids were free to ask all the questions they had. We have many more of these planned for the coming year.
As you are already paying to be in the group we do our best to keep the Adventure prices as low as possible. In 2019 fifty-nine of the seventy-six adventures were $5 or less per person. Adventure are not on set days as most places have specific days they do things and we don't want to miss a thing. This also allows people from any co op to join with the possibility of attending Adventures.
We would love for you to join us as we learn new things, see exciting things, and make life long friends! <3