Early enrollment tips, tricks, and what that cost will look like!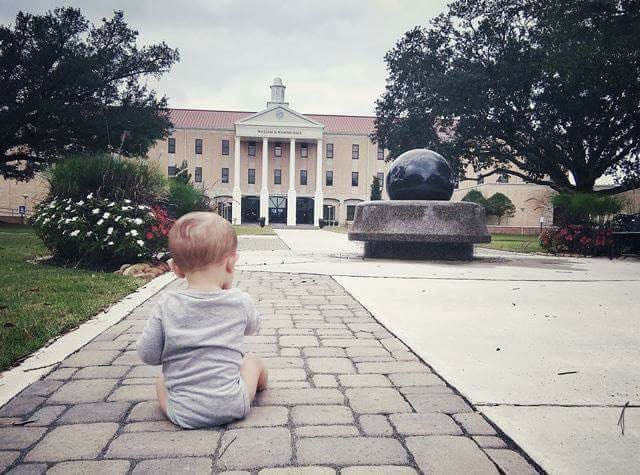 One of my biggest regrets as I sent my oldest two off to college as high school graduates, was everything I wish I had known sooner! The money we could have saved, and where they could already be in their continued education, makes me cringe a little. This is one area where I wish we had a high school counselor! Here are some of the tips and tricks I have learned in the last few years that I hope will help you! Also there will be the requirements and costs of several public Universities, private universities, and community colleges so you can get an idea what you are looking at needing to have in place, and what you might be looking to spend!
When to start ACT prep:
Start preparing for ACT by 9th grade if you are looking to early/dual enroll. The Alabama Public Library has a fantastic FREE resource for this. You do not have to have an AL library card to access this. Learning Express: College Admissions Test Preparation
Prepare for important exams like the ACT®, SAT®, AP® Tests, and more. They have 4 complete, timed, tests to practice on that pop up a score at the end.
https://www.learningexpresshub.com/productengine/LELIndex.html#/learningexpresslibrary/libraryhome
FREE ACT under income:
In some states you are able to get free ACT codes along with your public school counterparts. Alabama is not yet one of those states. One way to get a FREE ACT code is to fall into certain income brackets. You will need to find a local high school counselor that you will bring your last year's income taxes to. They don't need to make a copy, or keep them, they just need to verify. At that point they will give you a code to enter at check out. BONUS: This code also include a 6 month access to a $180 ACT Prep program! You will just add it to your cart at check out. Here is a link to find those income requirements!
https://www.act.org/content/dam/act/unsecured/documents/FeeWaiver.pdf
Dual enrollment VS Early enrollment:
These are terms that may trip you up, and lead to bad information, when you are calling area colleges about this topic. Many times Dual enrollment refers to a program that is tied to the public school system, where college teachers go to the school and teach the kids there, and they receive college credit. Early enrollment is what you will be looking for. You are wanting to enroll your kids while they are still in high school for college credits. The biggest thing is make SURE whoever you speak to has successfully put a home school student all the way through admissions.
What are these for your transcript?
Early enrollment is when your high schooler takes college credit courses. The colleges aren't going to "count" these for you as high school credit for you. You CAN use these as on your transcript, which makes them dual enrollment.
Whats in a name?
These programs go by many different names. A very small few will call them dual enrollment. They are also called early enrollment, accelerated programs, and at one Freshman Academy. So if you are contacting a college not listed here be sure to specify what you are looking for, classes that your high school age student can participate in while earning college credits.
Keep in mind:
*None of these prices includes books, and are subject to change.
*No financial aid or scholarships available for early enrollment programs because of the huge discount you are already getting!
Here are some colleges and what they require (Will add to the list as I hear back from more colleges)
University of South Alabama
Early enroll

1 Free IF you meet the following requirements:

Complete junior year

2.8 GPA/ACT 28

Letter of recommendation

Linda Grizzle 251-460-1172
Bishop State Community College (Trade School)
Trades College

Starts 10th grade

Must have cover school

2.5 GPA

No ACT required

Possibly finish certificate, may have to do a few more courses, those would cost

Can only change trade once

FREE

CKennedy@bishop.edu
Bishop State Community College (Academic)
transcript

ACT English 18

Math/reading 20

$144 per semester hour

251-405-7005
TROY University
Coastal Alabama Community college
Accelerated Program

Complete 10 th grade

2.5 gpa

transcript

No composite Act

18-ENGLISH

20-MATH

20- READING

$148 PER SEMESTER HOUR

Joe Beatty 580-2243

Joe.Beatty@Coastal.edu
University of Mobile
Freshman Academy

Can START 10th grade

NO ACT

First class is FREE

$100 per semester hour

2 per semester

Faith Baker (was homeschooled)

fbaker@umobile.onmicrosoft.com
University of Alabama
Completed 9th grade

3.0

NO ACT

Online course (80% of students are)

$355 out of state/ $177 IN State per sem hour

1-3 classes, no more than 30 hours

Prefer cover transcripts

205-348-7083 Early enroll
Auburn University
Dual Enrolled

ACT of 22 (or SAT equivalent)

minimum grade-point average of 3.25

In State $283 per semester hour

Out of state $378 Per semester Hour
If it sounds weird, or WAY off from what you are seeing here, call back and talk to someone else! Check chat features online. Don't take the first person's information. Find another route to get to another person. A couple of the people in the admissions department didn't fully understand the early enrollment process, so I had to get to the right person. The same goes for regular enrollment. Make SURE whoever you speak to has successfully put a home school student all the way through admissions. You do not need to have followed "an accredited curriculum" but they might
Every single one of these schools I spoke to had nothing but good, encouraging things to say about home schoolers. None even blinked at the idea of them attending, with many having glowing things to say about our communities and kids!
Bonus: Scholarship Sites for after graduation
Many of these scholarships are ones you need to be working towards before your senior year. Counselors tip, look at the ones you want to try for and mark the deadlines on your calendar so you dont forget. You will have a lot of things going on senior year and this will help you tremendously.
*Tech/Vocational schools are turning out to be a totally different animal. No early enrollment at the three schools I called Fortis, Blue Cliff, and Remington. Also, if this is a path your child is interested in after graduation start talking to them sooner rather than later. Call and take a tour, and then discuss what you need to have to be able to attend as soon as possible.
Blue Cliff is VERY homeschool friendly. If this us a path your child wants to take I highly recommend this for your homeschooled child. The owners homeschool their children and are very familiar and welcoming to our community!
Contact: Tammy Dunnam in Admissions