Podcasts! Entertainment/Education on the GO!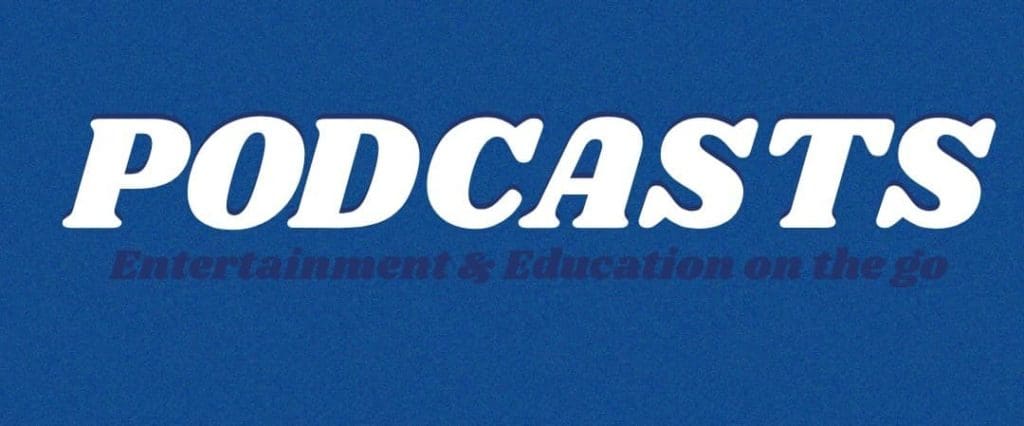 Do you listen to podcast? They are an excellent source for when you are filling time on the road…..and goodness knows we are on the road a LOT! In the list below you will find children's stories, science facts, history novelties, brain games, and MORE! Something for everyone! <3 Please note: PLEASE preview these if you have sensitive children! Most are appropriate, some few episodes are not.
#AdventureExtras #ErinsAdventures #joinusJoinin
For more sciency-fun, check out Tumble. The topics on this podcast are thought-provoking and engaging for all ages. Of course, my boys loved "The Science of Poop" episode, but my favorite was "The Quest of the Alien Hunter." I had no idea we spend so much time looking for alien lifeforms out there!
Short and Curly: A really fun podcast that teaches kids ethics? Yes please! This podcasts asks thought-provoking questions for both kids and adults to think about and discuss, like "Are some lies actually okay?" "Is it ever okay to fight back against a bully?" Short and Curly is best for kids who are at least in elementary school, so I've only had my 7 year old listen to it. He really liked it and it opened up some very interesting conversations.
The Unexplainable Disappearance of Mars Patel: Now this is a podcast that my children don't listen to, and that's only because they are a bit too young for it. The creators described it as, "a fun, high-quality, serial mystery that can be described as Goonies meets Spy Kids meets Stranger Things for 8-12 year olds." You see, the story is a serial mystery performed by kids about missing children. It's highly engaging and will keep your kids guessing "who did it?" until the very last episode. It's won numerous awards and I personally loved listening to its first season. So if you have an older kid, this would be perfect for them, and you'll love it too.
Wow in the World: This is hands down our favorite podcast around here right now. Produced by NPR, this podcast is brilliantly written and hosted by the witty Guy Roz and quirky Mindy. Each week they teach children something new and exciting about the world we live in. My son's favorite episode is A Dog's Nose Always Knows, about just how powerful a dog's sense of smell is.
But Why: A Podcast for Curious Kids Oh my, this is right up my son's alley. This podcast just answers all those 300+ questions that kids ask each day, so you don't have to. They bring on experts and have kids come on and ask them questions. My son's favorite episode is How Do Fish See? How Do Fish Sleep? How Do Fish Breathe?
The Show About Science Cuteness overload! This podcast is hosted by a very inquisitive and smart 6-year-old Nate Butkus, who has been seen on The Ellen Degeneres Show. On his podcast, The Show About Science, he interviews scientists about how the world works. He does a fantastic job and it's totally worth a listen. The episode called Exploring the Ocean with Samantha Wishnak is my son's favorite.
Houston We Have A Podcast Do you have a kiddo that's obsessed with space? Check out this podcast from NASA Johnson Space Center. Each week, they teach something cool about space exploration and life in space. It's not written specifically for children, but it's full of fun facts, uses clean language, and the discussions are easy enough for an elementary school-aged kid to understand them. My 7-year-old loves it! His favorite episode is The Search For Life.