When:
2020-06-29T00:00:00-05:00
2020-06-30T00:00:00-05:00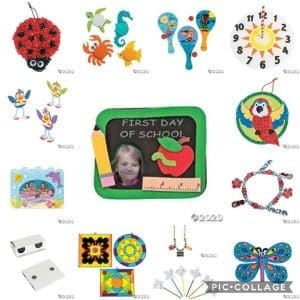 This is great because you get an insane deal on fun projects and you don't get 12 of just one them when you only need one or two. The two stipulations being that you get the bundle, it can't be broken up, and you swing by my house to pick up! (I can bring it to an event!)
Deadline to order July 24th
They will come in the first week of Aug
I will set up a VIRTUAL craft day for mid-August!
One of each of these crafts (2 pinwheels) will be in a bundle. The bundle will be $12 each and includes 14 crafts. Less than $1 a craft! Let me know in the comments if you are interested in joining in.
Paypal me at etw501@GMAIL.com with what it's for in the comments.

Please make sure you are NOT sending it as "Paying for an item or service" but that when you send your payment, it says "Sending to a friend". Include in the comments WHAT you are paying for.
** You do not have to order a bundle to participate in the virtual craft hang out!
https://docs.google.com/forms/d/1IO_VxpdlXuwwV2zdEGDSOKbyZ2GNnEtziicHcM8Gm6c/edit